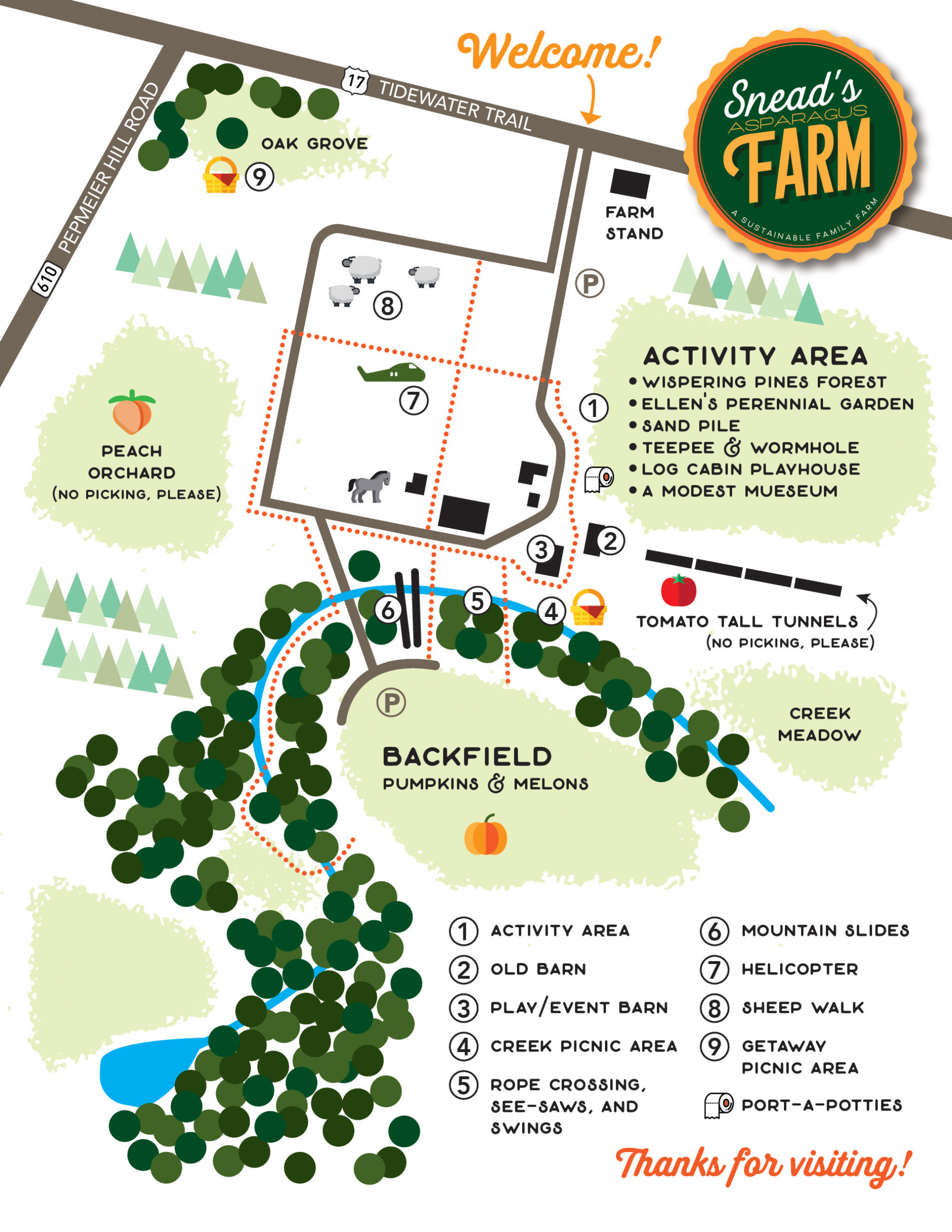 Download a PDF of our new map by local artist Pete Morelewicz here. 
Snead's Farm is a sustainable family farm located about 11 miles from Fredericksburg, in Caroline County, Va. We are known for our spring asparagus, fall pumpkins and Christmas trees. We also offer the Snead's Farm CSA, a chance to buy a "share" of our delicious produce, while supporting ours and other family farms in the Fredericksburg region.
We could go on and on with this "about us" page, but the essence of Snead's Farm is best expressed by farmer Emmett Snead himself:
"Modern farming is the essence of sustainability—smaller carbon footprint, less water, fewer chemicals, less fuel.
I've been providing Fredericksburg-area families with local, sustainable fruits and vegetables at prices that reflect their true value since I started selling produce from my bicycle when I was 11.
The food that I sell you is the same food my family eats."
– Emmett Snead